#AllStarMixTricks is where the very best mixers, engineers, producers and musicians share some of the best tips and tricks they've picked up on their way to the top.
The series kicked off with mixer and engineer Teezio. With a number one record and two GRAMMY nominations under his belt, his credits include world-renowned artists such as Chris Brown, Lil Nas X, Jack Harlow, Paulo Londra and Ed Sheeran.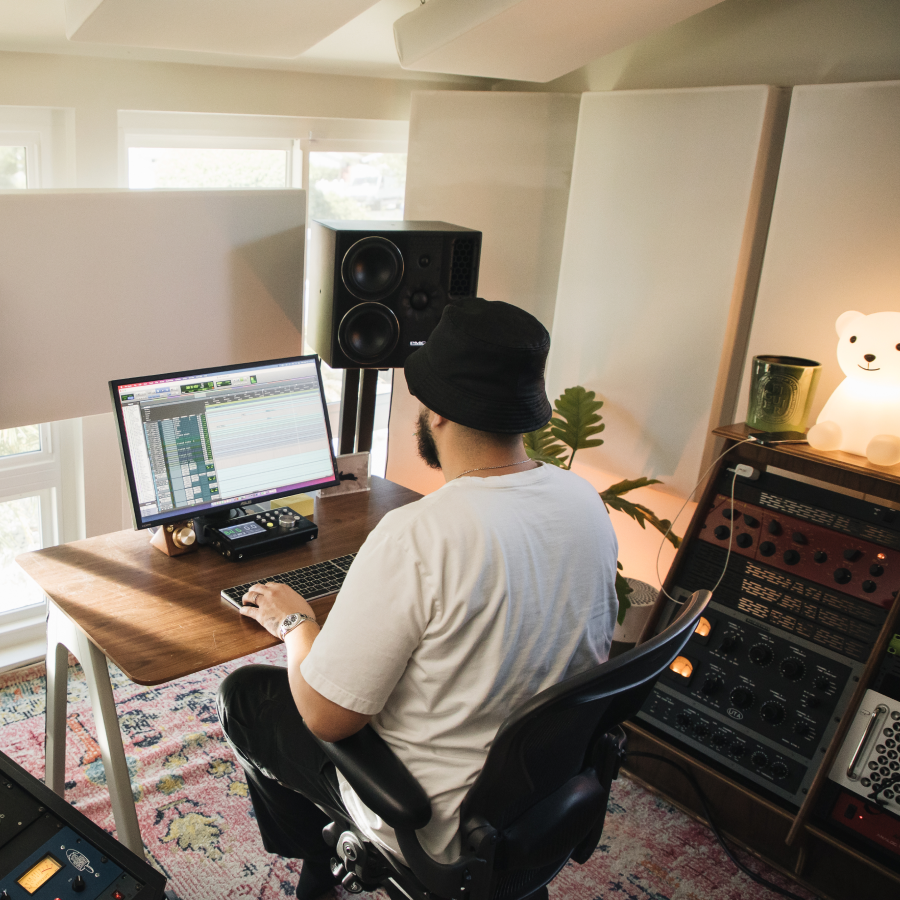 Speaking from his home studio, Teezio shares his trick for keeping his ears on top during mixing sessions. Only mixing for 10-20 minutes at a time, he revealed that taking regular breaks is key to making the best decisions, allowing him to frequently approach the track with fresh ears and avoid dampening his hearing.
For those who prefer to stay locked into their sessions for longer, he advises keeping an eye on volume levels, only listening at higher volume for short bursts of time. In his example, Teezio shares how he uses a higher dB to work on the low-end of his mixes, bringing it down for the rest of his session.

Watch Teezio's full #AllStarMixTrick and subscribe to the Audiomovers YouTube channel for more insights from the best in the game:
Full transcript:
"Hey, I'm Teezio, and here's my mix trick.

I take a lot of breaks, when I'm mixing. I mix, like 15 to 10 minutes at a time. And then I take a 10 minute break or 20 minutes and then take a break. Your hearing over time, especially sitting in front of these big speakers will start to sort of dampen and you'll start to make decisions based on how fried your hearing is. And I think taking breaks and allowing your ears to sort of open back up will allow you to make better decisions.

A good way of doing it sometimes if you don't want to take breaks is just sort of watching where your volume is. A lot of times when I'm mixing, I like to listen to things loud. And when you listen to things loud, obviously, that's not good for your hearing. So I try to listen to things loud for the smallest amount of time at a time. So I might blast it just to kind of get a feeling of the low end and then kind of bring it back down.
That sort of can also be a way of doing it and try to stay in a lower dB range just because once you start listening to things too loud, you'll literally start to fry your hearing. And you'll notice over time, your high end double down and you'll start adding more high into your mixes. Not that take breaks. We got to take breaks."