Audiomovers are uncovering the biggest pinch-me-moments that the world's most esteemed producers, engineers and mixers have experienced, from working with childhood heroes to winning Grammy Awards and No.1 Records, discover it all with #PinchYourself.
In the latest episode, we are joined by the multi-platinum Grammy nominated mixing and recording engineer Bainz, as he recounts his trip to Jamaica to record Gunna's album 'Slime Language 2'.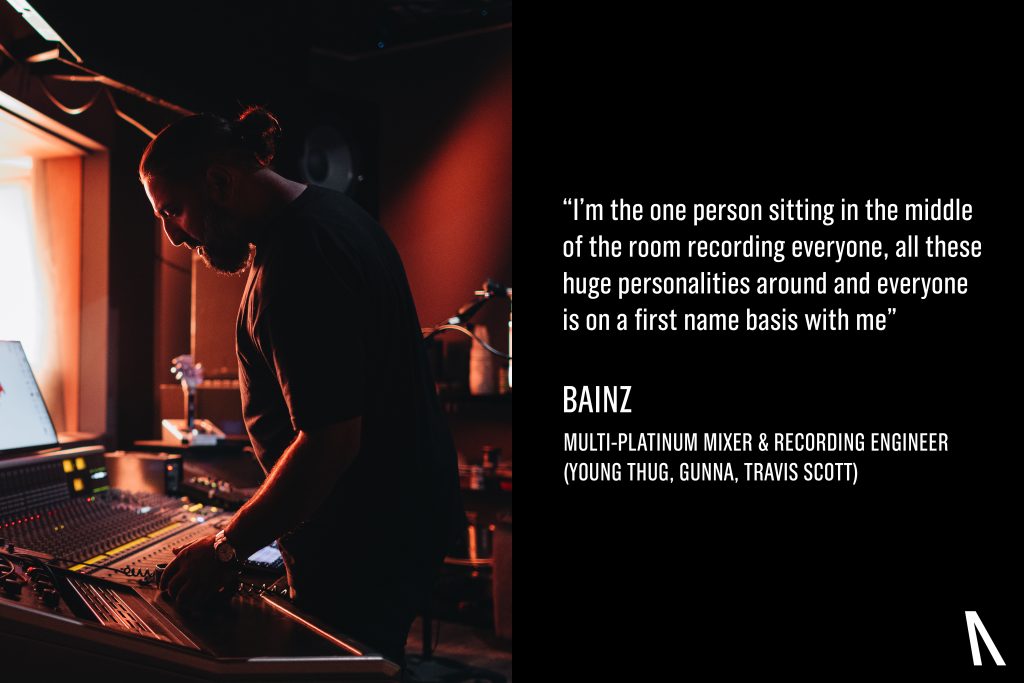 Slime Language is the debut collaborative compilation album by American record label YSL Records and American rapper Young Thug, who is the leader of the label.
Watch the full video to discover why these sessions and the collaborators involved made Bainz pinch himself.
WATCH FULL VIDEO
TRANSCRIPT
"There are so many of them man. There's so many of them.
Working on 'Slime Language', working on Gunna's album in Jamaica.
Sitting in between, we were recording a verse with Thug, Gunna, Future, Travis Scott, Offset – they're all jumping on the same song and I'm the one person sitting in the middle of the room recording everyone.
All these huge personalities around and everyone's on a first name basis with me, really cool with me, it's just I don't know man it does get surreal and I know a lot of people look at it like wow, that's that's cool.
There's a lot of those and I hope that there will be a lot more."